We are all familiar with Taobao, but what about 1688? Actually, 1688 is also one of the companies under Alibaba Group. The main business is to provide a trading platform for local wholesalers and retailers in China. What is the difference between Taobao and 1688? Why are all the products sold on 1688 cheaper than on Taobao? Let us explain further in the following.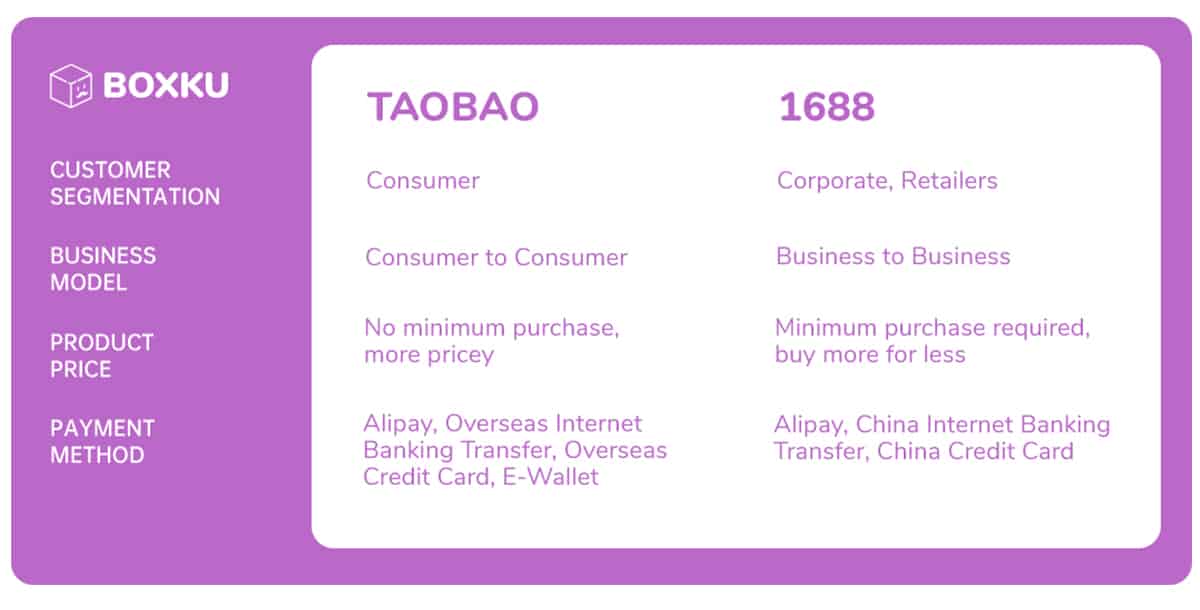 1: Customer segmentation
Taobao is a C2C (Customer to Customer) transaction between individuals, while 1688 is a B2B (Business to Business) transaction between companies. There is a difference in the target customers between 1688 and Taobao, Taobao's sellers can be individuals or retail stores while the buyers are ordinary consumers. 1688 sellers are manufacturers or wholesale companies, while buyers are Taobao or Tmall sellers, other online shopping platforms, retail stores, etc. This means that most of the items you buy on Taobao, and even some of the items from online or offline retail stores in Malaysia, come from the 1688 wholesale platform.
2: Business Model
Taobao is a retail model with no minimum purchase requirement. The main target audience is the ordinary consumer. 1688 wholesale platform is mainly for manufacturers and wholesalers to wholesale goods, with a minimum purchase quantity starting from two. The main target audience is the purchasing departments of companies or retailers, etc.
3: Product Price
Since 1688's business model is wholesale in nature, you can purchase items at a lower wholesale price than the retail platform as long as the quantity of items purchased meets the seller's requirements. You can see the difference in price between Taobao and 1688 for the same product in the example below.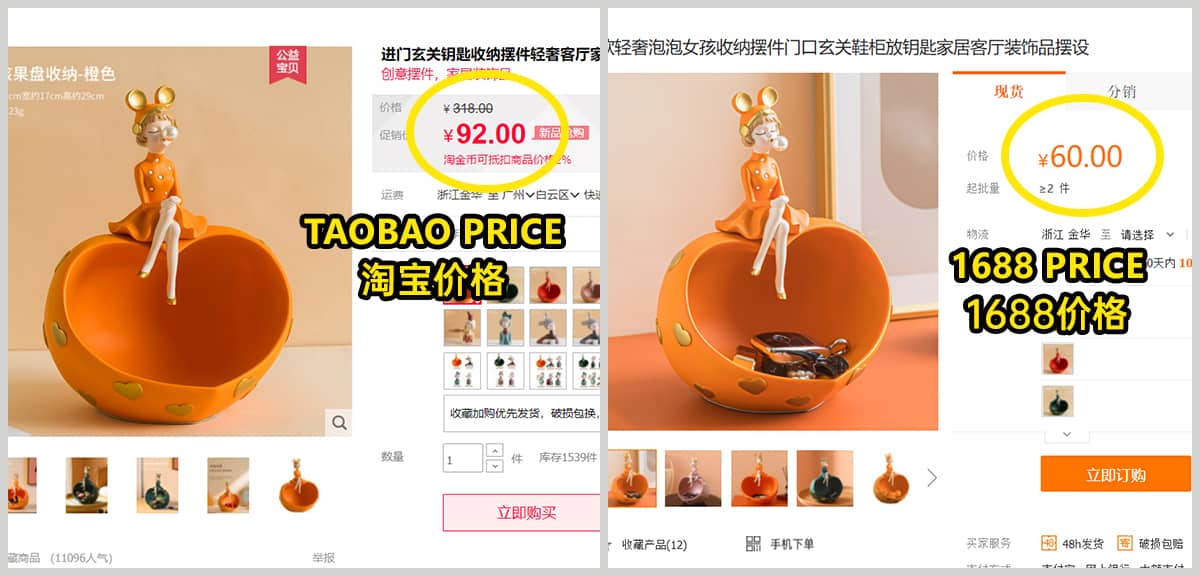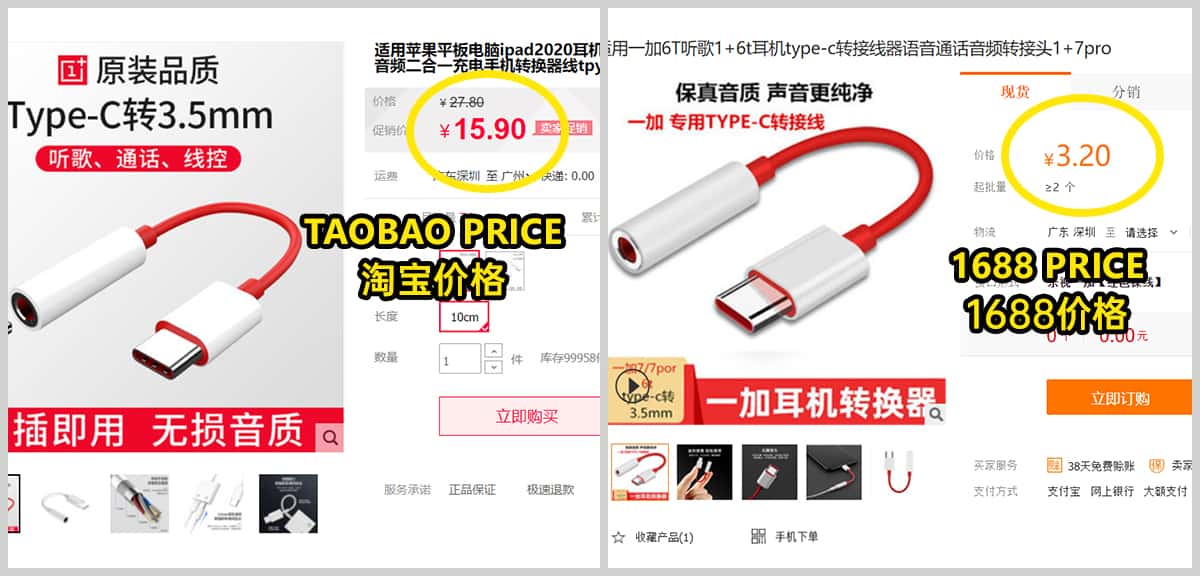 4: Payment Methods
Taobao accepts Alipay, overseas credit cards, Malaysian bank transfers, e-wallets as payment methods. Since 1688 is focused on Chinese local merchandise wholesale only limited payment methods such as Alipay, Chinese bank transfer and Chinese credit card are accepted.
If you need to buy a large quantity of products, we suggest you to buy the products through 1688 wholesale platform and contact with the sellers directly. You may get lower prices than the platform. Having trouble shopping at 1688, paying for your order, shipping? You are welcome to contact our customer service for free consultation.
You may also be interested in reading the following tutorials: